Canon EF 85mm 1.8
I am new here - came to sell a couple great lenses that I unfortunately never use as I was unsuccessful in my attempt to parlay my portrait photography passion into a career:( Now in nursing school, I need to reclaim all this money tied up in lenses.
This lens was used only a handful of times and is in near perfect condition with a couple teeny scratches near filter. B+W UV filter and original box.
$350 paypal gift shipped, please plus shipping. Want price but taking best offer. Thanks!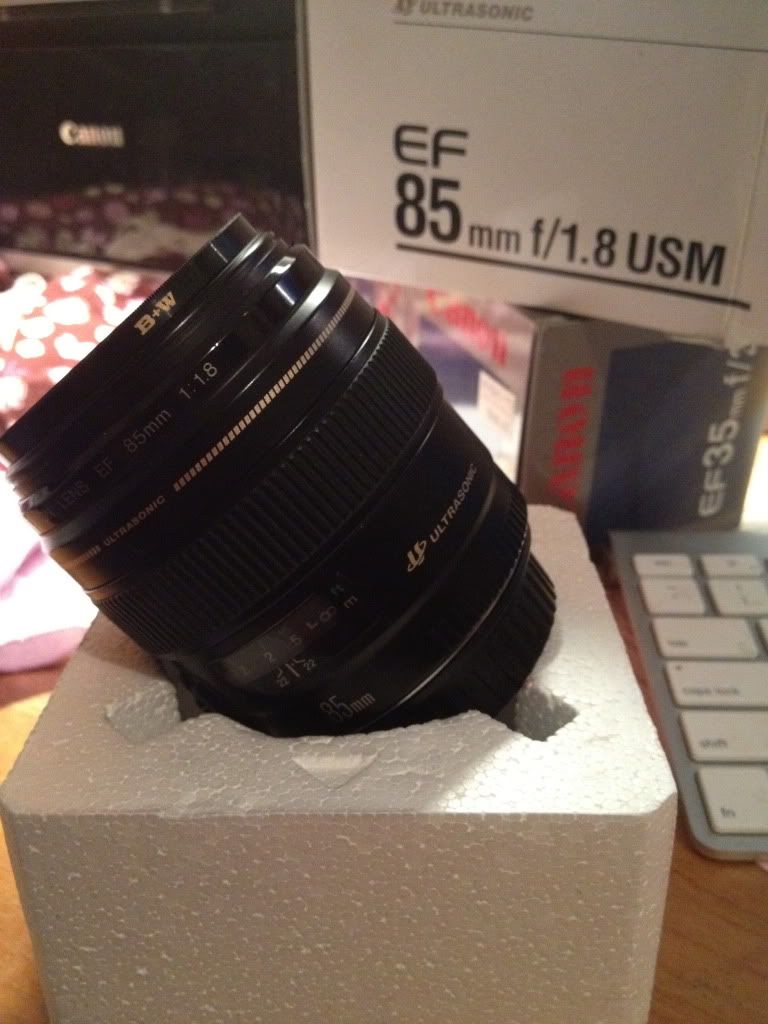 [/COLOR][/SIZE]