Views from a hill above my town
These are nothing special really, but I just wanted to show Kamnik, the town where I grew up. There's a hill above the town with nice views, and the Alps in the background. The grass and trees just started to become green again in early April when the photos were taken. There was also a lot of haze, unfortunately.
1. The trail through the woods: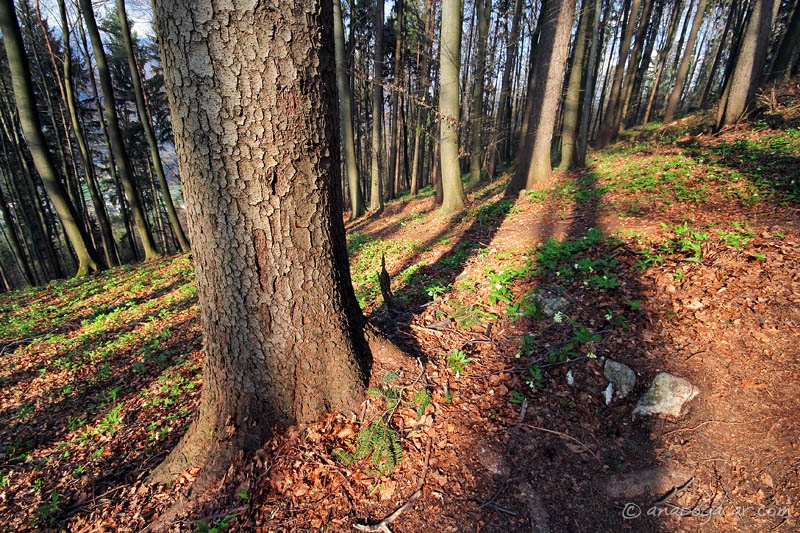 2. A hazy afternoon, the town center and the Alps in the background: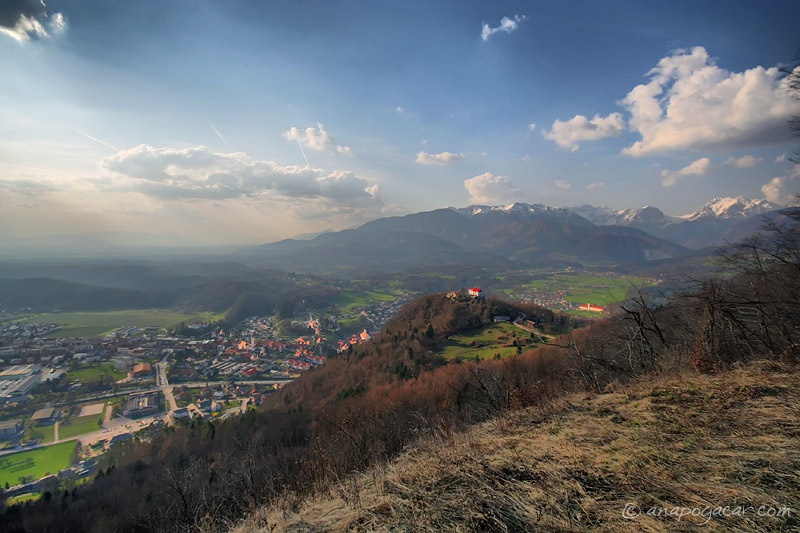 3. The old center. Even my house can be seen here, the second along the road leading right from the cemetery.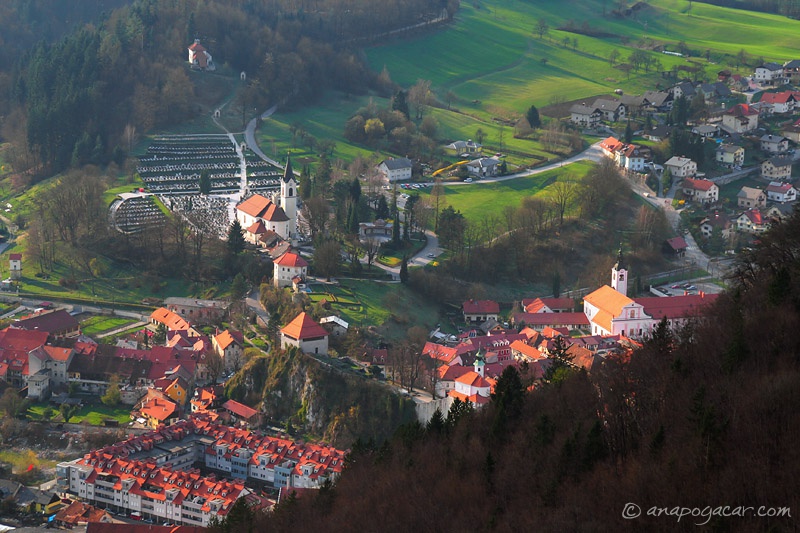 4. Church of St. Ana in one of the nearby villages.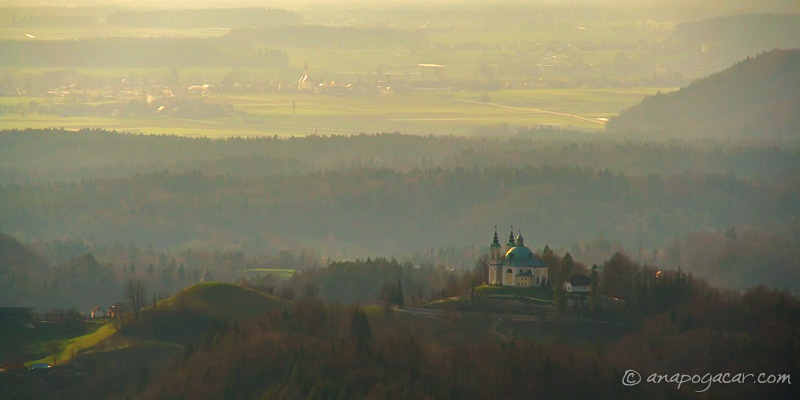 5. A castle and orchards: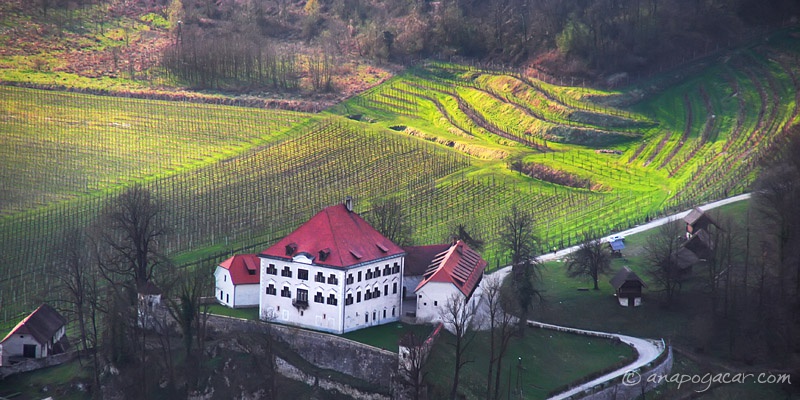 I'll have to go back on a nice, clear day with blue skies and puffy clouds.
Ana